Hof Van Rameyen
2590 Gestel
Habitable surface

3923m2

Surface area of plot

720000m2

Number of bathrooms

10

Number of bedrooms

10
The castle "Hof Van Rameyen" is generally considered to be one of the most beautiful castles in our country. It is situated in the picturesque village of Gestel, in a 72-hectare large landscape park that connects to woods, fields and meadows. It seems like an environment where time has stood still. Or at least where time no longer plays a significant role, because of the silence and tranquillity. Yet, it is also a place where for many centuries a special dynamic was present. The Hof Van Rameyen has had illustrious residents, such as the second son of Pieter Paul Rubens and other powerful noble families. They all contributed in their own way to the unique aura that still surrounds the ochre-coloured castle complex.
LIVING AND WORKING IN PERFECT HARMONY
Although the romance of the Middle Ages can still be felt everywhere, the Hof Van Rameyen has adapted wonderfully well to the present time. The domain offers a total experience in which living, working and leisure are in perfect harmony. You will find a living environment with both feet firmly planted in the twenty-first century, including exhibition and office spaces, and leisure facilities such as a fitness centre, swimming pool and tennis courts.
MODERN ODE TO HISTORY AND HERITAGE VALUE
The Rameyen Court evolved from a fourteenth-century keep to a sixteenth-century Renaissance castle. The various periods are still tangible today in the architecture and interior. Between 1996 and 2001, the castle and its outbuildings were completely
Between 1996 and 2001, the castle and outbuildings were completely restored by architect Rutger Steenmeijer and interior designer Axel Vervoordt. An important aspect in this was to preserve the integrity and authenticity of the site as much as possible. Of course, the restoration period up until 2001 is not the end of the revaluation of the castle. The fact that the Rameyen Court is still in good health has to do with the fact that maintenance work is carried out periodically and progressively. In this way, the aim is not only to permanently strengthen the monumental character, but also to meet the needs of today and tomorrow in a sustainable manner.
The historical value of the Hof van Rameyen lies in the diversity of styles that today is beautifully expressed in both the castle and its outbuildings.
COURT OF RAMEYEN AND FOUND & BAKER
The fact that such a property is coming back on the market today is special. Also for us as a real estate office. Day after day we
day after day, we look for the most striking buildings in the country. Properties with a special story and their own signature. Thanks to the Hof Van Rameyen, our portfolio has been extended with perhaps the most beautiful castle in Belgium. A chivalrous family story that spans seven centuries, but today also needs a next chapter. Perhaps you will write it with us?
Surface area: 72 ha
Domain: Park with private forest and associated
Buildings: Castle - Coach house -
Concierge gatehouse - Tennis court -
Swimming pool - Guest house - Stables - Offices
Construction
Habitable surface

3923m2

Surface area of plot

720000m2

Number of bathrooms

10

Number of bedrooms

10

Renovation year

2001

EPC index

In application
Comfort
Garden

Yes

Garage

Yes

Cellar

Yes

Elevator

Yes

Alarm

Yes
Spatial planning
Urban development permit

yes

Court decision

no

Pre-emption

no

Subdivision permit

no

Urban destination

Park area

Listed heritage

Protected heritage
Similar projects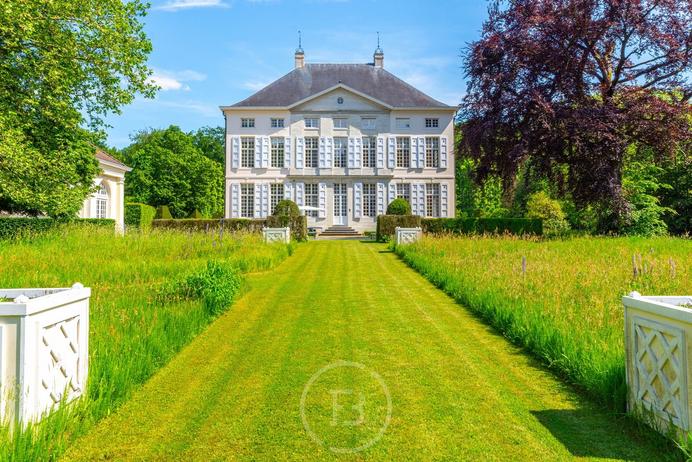 Castle Zoerselhof
Zoersel
Stylish living in a renovated classic eighteenth-century castle. Are you looking for a lot of space, a beautiful incidence of light and large stately rooms where it is pleasant to linger, but which at...
Read more about Castle Zoerselhof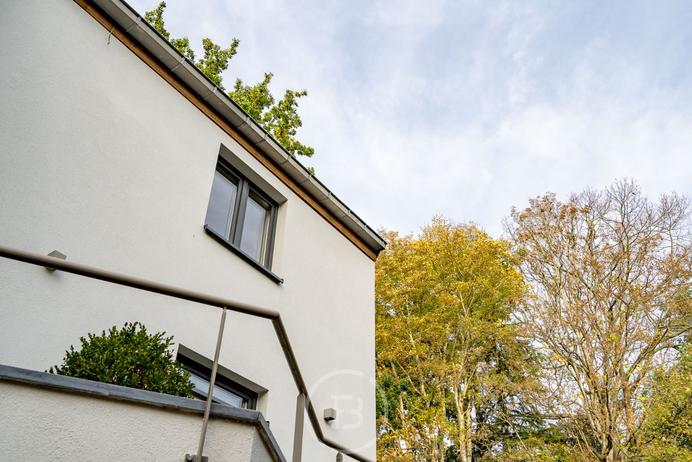 Energetic renovation
Kraainem
€1.350.000
Located in the sought-after residential area of Baron D'Huart, near Quatre-Bras and Place Dumon, we find this energetically renovated property (label A). This property is located on a south-facing...
Read more about Energetic renovation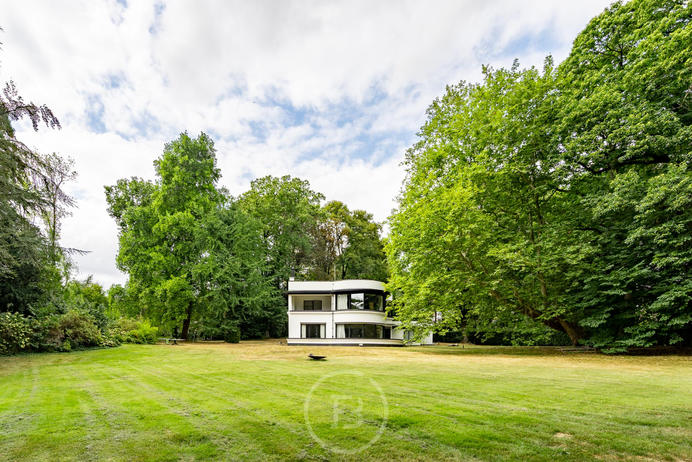 The architectural splendour of this modernist villa of circa 500 m² with its white curves will not leave you indifferent. Located in the heart of the Titeca Park, on the edge of the capital, you will...
Read more about Modernist villa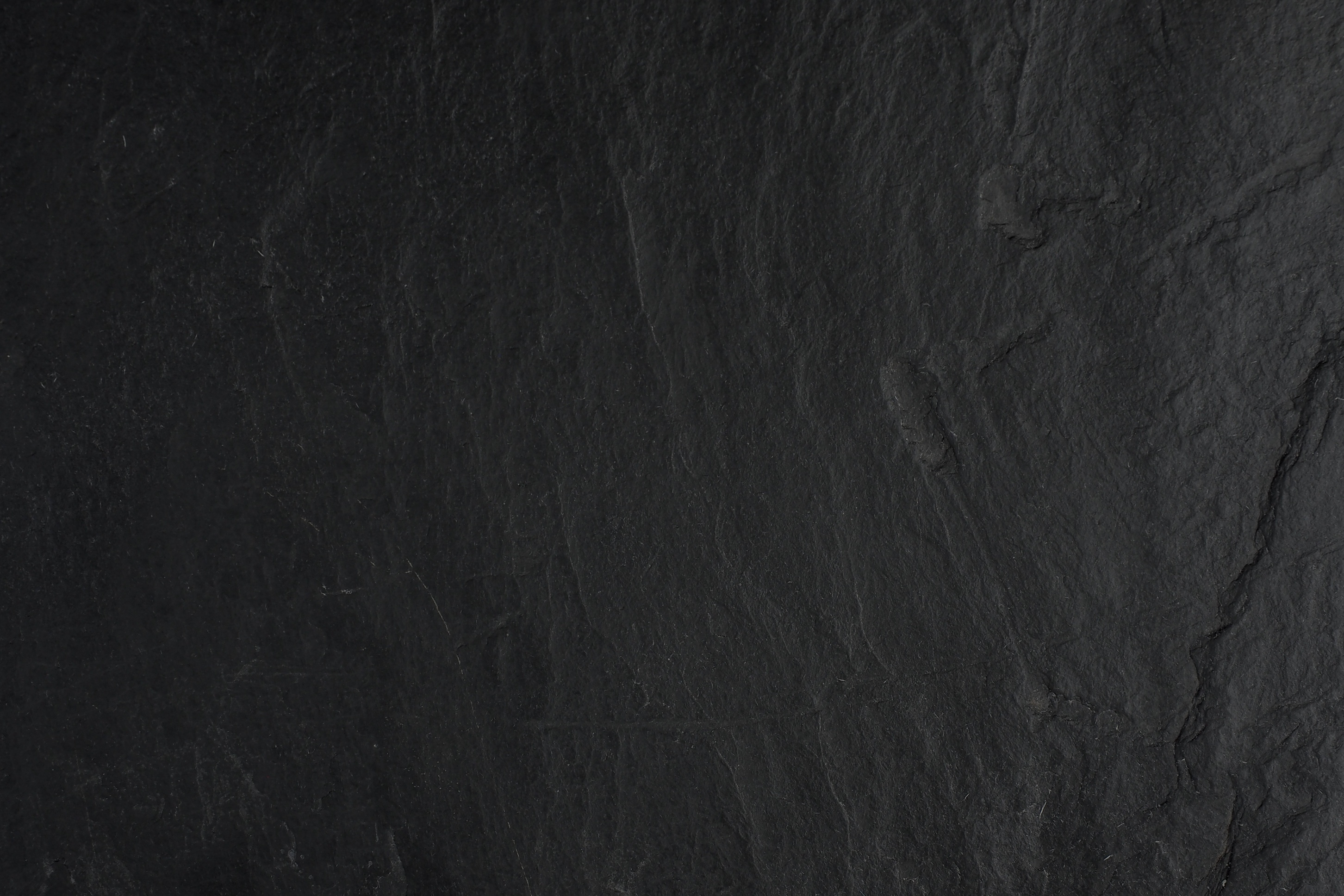 Didn't find what you were looking for?
More information about this property